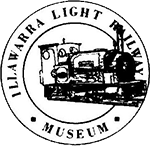 Opening Times
Next running day
 Steam  Train Passes. Sunday March 8th 10am to 3pm
Steam & Miniature Train Rides from 10am to 3pm.
Future running days…
All Ah Board. Saturday  March 28th from 10am to 3pm.
Diesel and Miniature Train Rides..Shed Tours..Picnic Grounds..Kids Play grounds..
 A Day With Burra.. Sunday  April 12th ..Steam Train Rides with Burra and Miniature Rides with Strathalbyn from 10am to 3pm.
Steam and Miniature Train Rides from 10am to 3pm.
More Information
Steam locomotives operate on the monthly running day but may be replaced by a diesel locomotive due to a total fire ban or other operational requirements such as volunteer availability. The museum regularly opens to the public with train rides on the Second Sunday of each month, from 10:00am to 3:00pm. Check website for extra running days and public holiday's through the year.
The museum is open on Tuesdays and Thursdays between 10:00am and 2:00pm for visitors; note that Saturdays are by appointment only. Public inspections are welcome on our working days; our standard fees and conditions apply for guided locomotive shed tours.
Please note that the museum closes 0ver the Christmas Break and is not open on Christmas Day, Boxing Day or New Years Day.
The museum site is available for hire for "Railway theme" or experience for private functions such as Christmas Parties, Weddings or Social Club functions. Schools' educational visits are a specialty and are very welcome. Other group visits such as seniors and motoring clubs can also be arranged.
Site hire can be organised with or without the railway in operation. Depending on your budget, you may choose from the miniature railway, diesel or steam train or go for all the options!
The shelters in the picnic area can be reserved on running days for groups. Book ahead to avoid disappointment!
For further information contact the museum. See Contacts page.