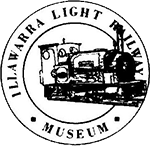 Opening Times
Next running day. Sunday December 12th  10am to 2pm
Catch The Christmas Train..
Steam & Miniature Train Rides  from 10am to 2pm
Future running days…
 Diesel & Miniature Train Rides  from 10am to 2pm.
Steam & Miniature Train Rides from 10am to 2pm.
More Information.
Note that due to Covid 19 entry conditions into the Museum grounds are,
Masks are to be worn at this time however the public health Orders are subject to change. QR Code check in is a requirement. Social Distancing is required. Respect to our Volunteers as irate behavior will not be tolerated.
Our Museum is opened to the public for Steam Train Rides on the Second Sunday of Each Month and On the Forth Saturday of each month for diesel Rides, it should be noted when the museum runs steam is it can be changed due fire Bans and or other operational needs and a Diesel Locomotive will operate, it is advisable to check the web web page for updates.
It should be noted that in case of extreme hot weather conditions should arise and in the case of public and volunteer safety is ILRMS Working Committee will close the grounds and terminate the operating day..
Note that due to Covid changes as of 12th Feb 2021 is the museum is opened to visitors by appointment only on Tuesdays & Thursdays, QR Code Registration and manual recordings are required and Covid Conditions apply. $5 entry fee applies for visitors.  .Please email us on further information and to arrange your booking.
Please note that the museum closes over the Christmas Break and is not open on Christmas Day, Boxing Day or New Years Day.
The museum site is available for hire for "Railway Theme" or experience for private functions such as Christmas Parties, Weddings or Social Club functions. Schools' educational visits are a specialty and are very welcome. Other group visits such as seniors and motoring clubs can also be arranged.
Site hire can be organized with or without the railway in operation. Depending on your budget, you may choose from the miniature railway, diesel or steam train or go for all the options!
The shelters in the picnic area can be reserved on running days for groups. Book ahead to avoid disappointment!
For further information contact the museum. See Contacts page.