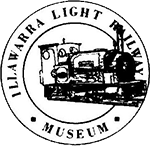 Fares
Steam/Diesel/Miniature Train Rides As From Monday, September 18th.
EPTOS AVAILABLE. $10 Minimum No Cash Given Out.
Adult $15.00…Per Adult Unlimited Rides and Entry.
Child/Concession $10.00 Unlimited Rides and Entry
Children under 3 years old ride free with an adult
Children 3 to 16 years. Pay Entry Fee.
Family Ticket (Unlimited Rides on all rides)
Max of five wristbands – $55.00
The Miniature Train requirement is that Covered Foot must be worn when riding the Miniature Train.
Entry Conditions.
Entry into the ILRMS grounds is as follows, we ask that if you have flu-like conditions or have come into contact with Covid are to keep away and attend at another time. We welcome the wearing of masks and gloves please note the ILRMS doesn't supply these items, we also suggest that where possible is to social distance.
We are a friendly volunteer-operated museum and we welcome your attendance but we must think of others also, on your entry into the museum you must be patient with our volunteers and on our rides, and also in our food areas such as the Dining Car and BBQ sales area, and also in other areas within the museum, please note that irate behavior will not be tolerated in any way within the museum grounds and also irate behavior towards our volunteers will not be tolerated as we have the right to ask you to leave the grounds.
We welcome dogs into the museum site but they must be on a leash at all times and doggie messes must be cleaned up also.
Further information on entry conditions is email info@ilrms.com.au
For all Shelter Bookings, along with Bus & School Groups  and Site Booking Enquiries call 0409574569.
Picnic shelter
Shelter hire is available for birthday parties, and group gatherings – $50.00
Birthday/ Group booking Special Shelter hire and 15 wristbands – $220.00
A $50.00 non-refundable deposit is required in advance to secure a shelter.
Bus Groups
Ten to Fifty visitors $15.00 per person (this can be for pensioners $12.00)
School Groups
Ten to Fifty visitors $15.00 per person (This can be adjusted for pensioners if need be)
Site Hire including rides
The hiring of the Museum grounds pending on your budget can include the usage of the Museum grounds and our ride combination of mainline and miniature ride, or our single main line only or our miniature ride, note fees apply, we can cater for your special function, e.g. Weddings, Birthday Parties and other events…
Steam Train Rides
$1,000 per hour, minimum of two hours
Diesel Train Rides
$900 per hour, minimum of two hours
Miniature Train Rides
$800 per hour, minimum of two hours
Steam/ Diesel and Miniature Train Rides
$1,800 per hour, minimum of two hours