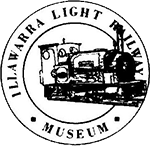 Fares
Steam/Diesel/Miniature Train Rides As From July  12th 2020
EPTOS AVAILIBLE. $10 Minimum No Cash Given Out.
Adult $15.00…Per Adult Unlimited Rides and Entry.
Child/Concession $10.00 Unlimited Rides and Entry
Children under 3 years old ride free with an adult
Children 3 to 16 years.$10.00 Unlimited Rides and Entry.
Family Ticket (Unlimited Rides on all rides)
Max of five wrist bands – $55.00
Miniature Train  requirement is that Covered Foot must be worn when riding the Miniature Train.
Entry Conditions
Entry into the museum grounds post COVID-19 are as follows and are as per the health regulations as COVID-19 checks are done including the taking of temperatures as this is part of the conditions of entry. If you have flu Like conditions or have come in contact with the Corona Virous  and or you have travelled overseas and or you have been to nominated hot spots within Australia is that you must keep away and not enter the grounds. It should be noted that you are welcomed to wear a mask and wear gloves please note these items are not supplied by the ILRMS. On entry to our museum is that Social Distancing Applies and you must be patient on entry and also the waiting for train rides and food purchases, Site tours of the museum complex are limited and train entry conditions apply, It should be noted that in respect to our volunteers is that unlawful behavior will not be tolerated as you will be asked to the leave grounds.
School Holiday Week Day rides ( As From January 12th 2021)
Adult – $10.00 Unlimited Rides and Entry.
Child/Concession – $5.00 Unlimited rides and entry..Children under 3 travel free.
Entry Only Nil Rides $5 per person.
Picnic shelter
Shelter hire is available for birthday parties, group gatherings – $50.00
Birthday/ Group booking Special Shelter hire and 15 wrist bands – $220.00
A $50.00 non-refundable deposit is required in advance to secure a shelter.
Bus Groups
Ten to Fifty visitors $15.00 per person (this can be for pensioners $12.00)
School Groups
Ten to Fifty visitors $15.00 per person (This can be adjusted for pensioners if need be)
Site Hire including rides
Hiring of the Museum grounds pending on your budget can include the usage of the Museum grounds and our ride combination of main line and miniature ride, or our single main line only or our miniature ride, note fees apply, we can cater for your special function, e.g. Weddings, Birthday Parties and other events…
Steam Train Rides
$1,000 per hour, minimum of two hours
Diesel Train Rides
$900 per hour, minimum of two hours
Miniature Train Rides
$800 per hour, minimum of two hours
Steam/ Diesel and Miniature Train Rides
$1,800 per hour, minimum of two hours