Stationary Boiler Display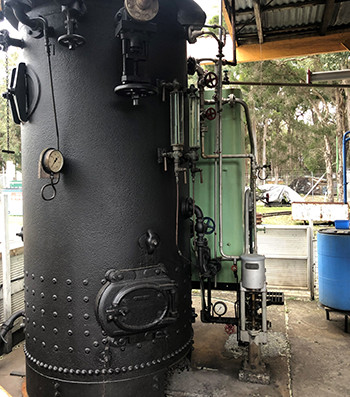 Status..Out of Service.
This stationary steam engine display was designed and assembled by the late Arthur Moore, an early member of the society.
The boiler used to supply steam to the engines in this display comes from a Brownhoist steam crane, No.7. The crane was owned by Australian Iron and Steel Kembla Works, more commonly known as the "Port Kembla Steel Works".
If you or your company would like to donate or sponsor the Brown Hoist Boiler Restoration please contact us as we welcome enquiries.