Shay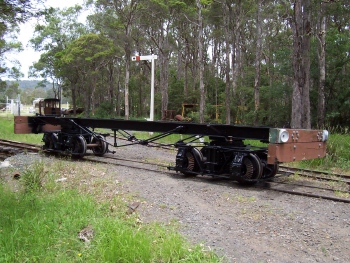 4W+4W b/no. LLW 906/1904
Status: Long Term Restoration/Reconstruction
Built by Lima Locomotive Works in Ohio, USA around the 1900's, the Shay locomotive was a low speed locomotive commonly seen in the logging industry. Two were purchased for the A & D Munro Tramway in Queensland. The remains of these two shays were donated to the ILRMS in 1974.
The reconstruction of the Shay locomotive is underway at Albion Park, from components of both locomotives and the wheelsets from a third. Both bogies have been completed and placed under the locomotive chassis. The crankshaft has recently been completed(shown above to the right).
Locomotive is Listed For Sale.
Email enquiries are welcomed.