Macknade 17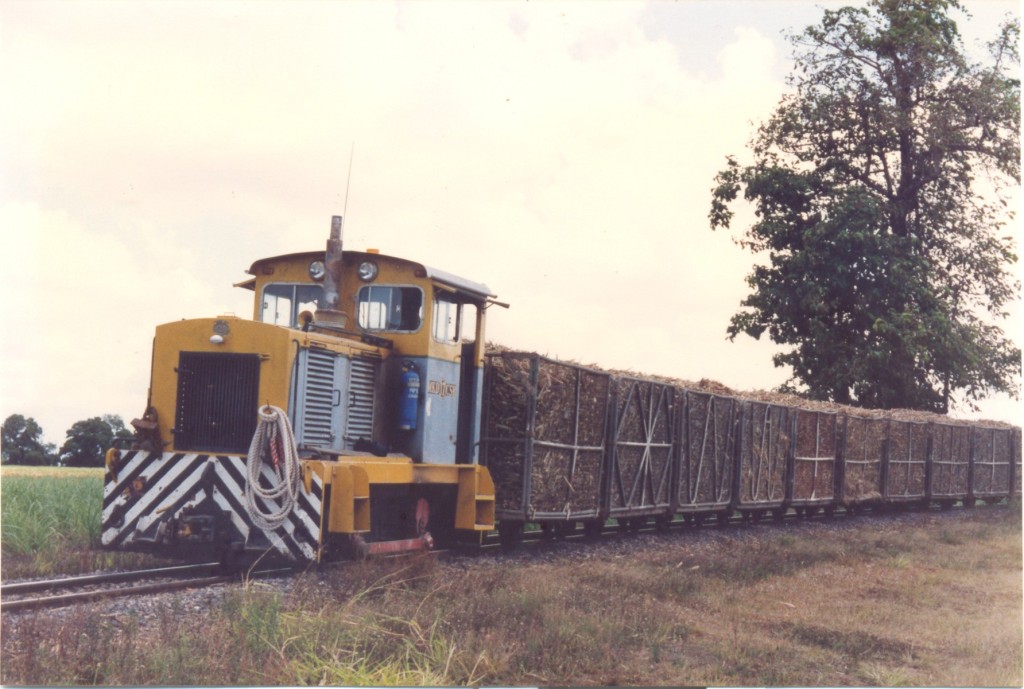 4wD
Macknade 17, Baldwin Engineering 1965 ex CSR Condong Mill NSW also Ex CSR Macknade Mill Queensland.
The Locomotive was in service at CSR Condong Mill NSW 1965 to 1973 where it was numbered Condong Number 9 on the locomotive roster. It was then transferred to CSR Macknade Mill, Macknade Queensland where it was renamed to 'Macknade 17' until it was withdrawn in 2004.
The locomotive was fist sighted by ILRMS volunteers in 2007 as it was standing idle in wreckers row in a complete state and then later suffering cyclone damage as the result of cyclone Yassi. Macknade 17 was donated to the ILRMS in 2012 and in February 2013 it had arrived at the ILRMS site for preservation.
Throughout 2014/2015 the locomotive has be brought into running condition, seeing the engine started and other works being attended to by the ILRMS. It is now being prepared for painting that will see the locomotive in its new livery paint scheme. It is expected to be in service at the end of 2015.