Leyland Krauss "Newbold"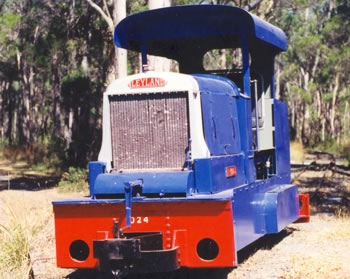 Status: Not in Service
This locomotive was a former Krauss Steam locomotive that was built in 1889 at the Krauss locomotive works in Germany.
The locomotive worked at various industries in steam and was rebuilt as a petrol driven locomotive with an engine from a 1918 Leyland Bus. The conversion from steam to petrol was undertaken whilst at Newbold refractories at Thirroul NSW. The only remains from the original locomotive is the underframe and wheelsets.
The locomotive was donated to our museum in 1975. After restoration was complete in 1976, the locomotive entered service named "Newbold". It now operates on special occasions.