Kiama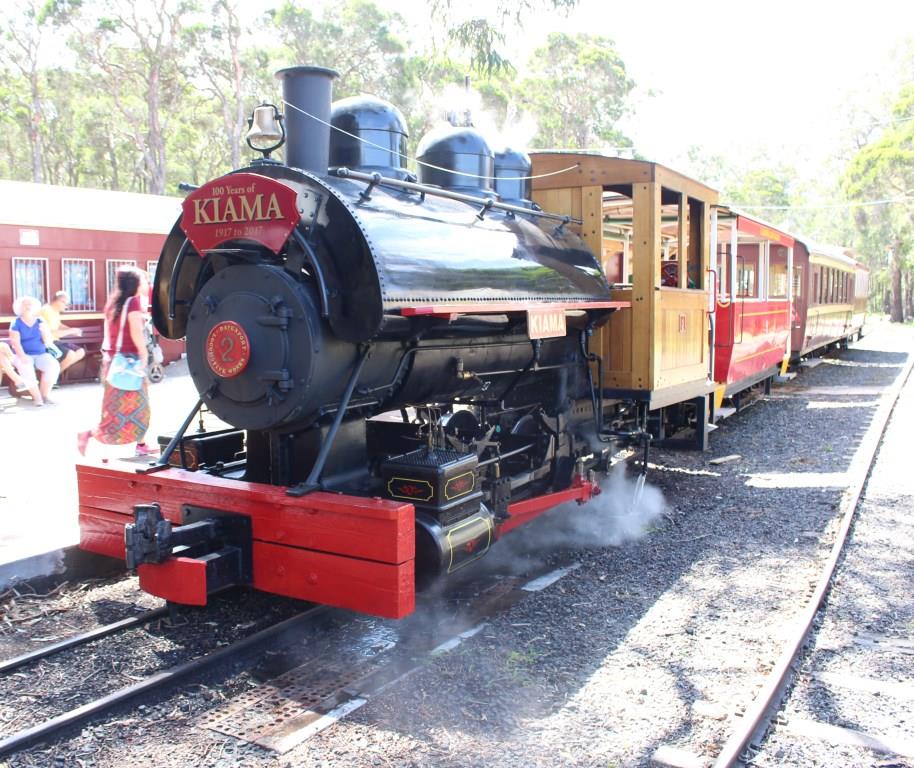 0-4-0ST b/no. DLW 1596/1917
Status: Operational
Built by the Davenport Locomotive Works in Ohio USA in 1917, this locomotive spent most of its working life for the NSW Public Works Dept. on dam construction until purchased by Quarries Limited in 1936 for use hauling blue metal in Kiama. In 1938, parts were incorporated from a second similar locomotive (b/no. 1517/1915).
This composite locomotive was used until the tramway was closed in 1941. The locomotive is now restored and in active working duties at Albion Park. The ILRMS named it "Kiama".
From 2015 funding had been sought from the NSW State Government and Transport Heritage NSW for the construction of a new water tank and other related works to the locomotive, The works had included a new water saddle tank, boiler work, painting and also nominal works that have been completed. Sunday March 12th 2017 saw the celebration of Kiama's 100th year of operation and a return to service on the ILRMS Railway.