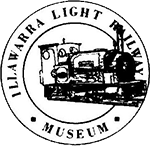 Kiama Fowler
0-4-0 b/no. JF 16089/1923
Status: Under Restoration
This locomotive was built by the John Fowler plant at Leeds in England in 1923. The locomotive was used at the Kiama Quarries limited for blue metal haulage at the town of Kiama until 1941 when the quarry was closed down.
After the Quarry had closed this locomotive was sold to the Marsden Weir Museum at Goulburn and then the locomotive was then purchased by a private group for preservation.
In 1985, the Kiama light railway group purchased the locomotive for a proposed tourist railway operation at Kiama which did not eventuate.
The locomotive was donated to the ILRMS on the 28th August 1998. Work commenced in 2015 on the dismantling of the locomotive by the ILRMS volunteers to see the locomotive restored to working order at a future date. In 2015 the locomotive cab along with water tanks had been removed for inspection of the locomotive boiler, as of August 31st 2019 is the wheels have been taken out of the underframe  for machining works.
If you or your company would like to donate or sponsor the John Fowler's  rebuild & restoration please contact us as we welcome enquiries.