Horse-Drawn Explosives Wagons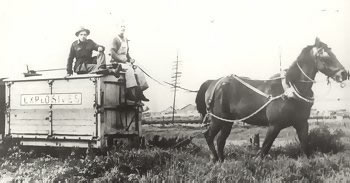 Our Horse-drawn explosives carrying wagons served in the Dry Creek Explosive Magazine in South Australia. They were donated to our museum in 1978.
In the early years of the ILRMS is that these explosive cars had been used on exhibition days and they are on display in the Ken McCarthy Museum Building.