Goondi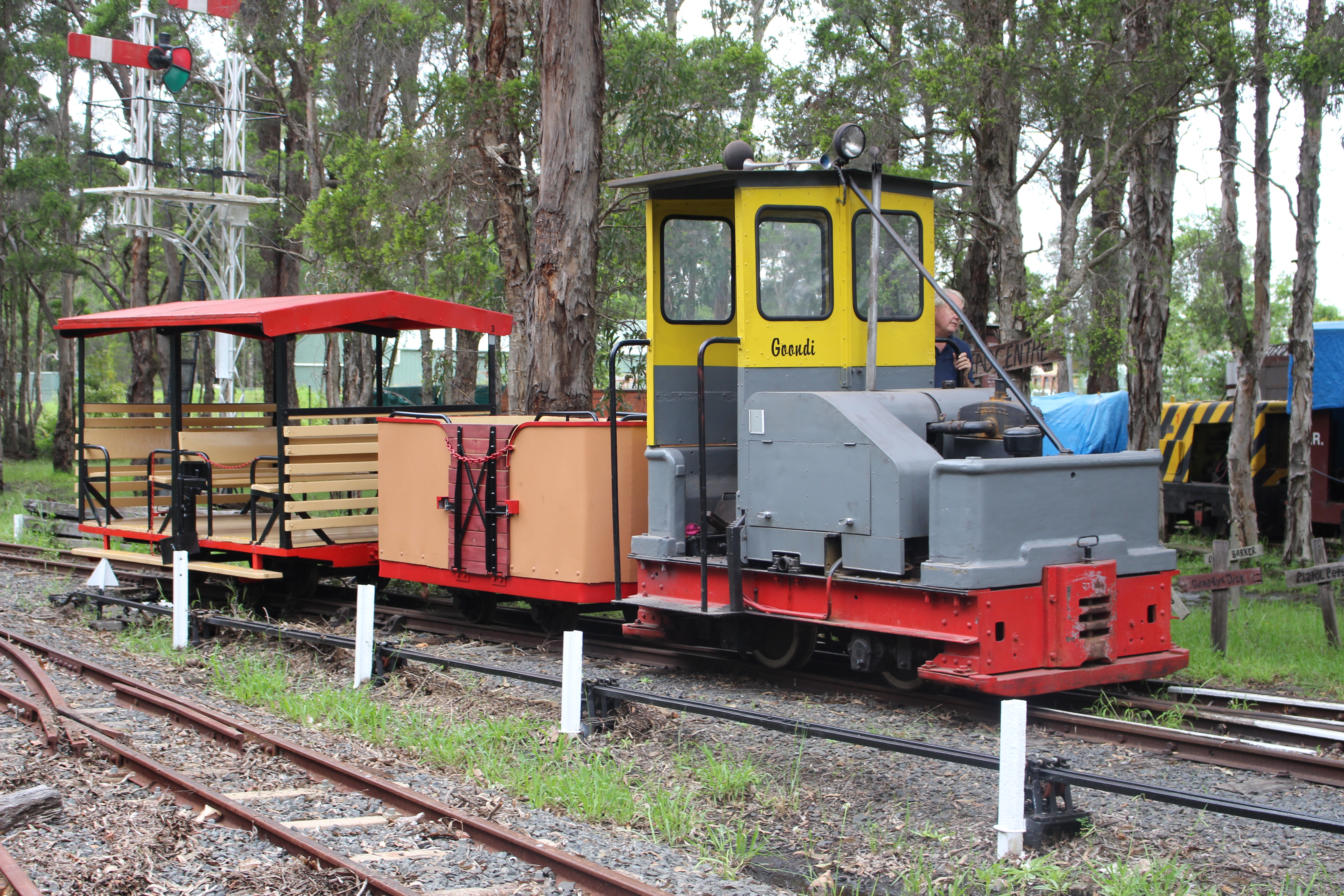 4wDM b/no. 10219/1950
Status: Operational
This locomotive was built in 1950 and was ordered by Marine & Industrial Power Co. Sydney NSW for CSR Goondi Mill QLD.
The locomotive worked at CSR Goondi Mill Queensland until 1973 and was taken out of service in 1974 and preserved in 1976. This locomotive had also worked at Bundaberg Sugar Mill Qld in 1987.
The locomotive was donated to ILRMS in 2004 and since its arrival at Albion Park has been mechanically overhauled and had work on the body complete.
It is named "Goondi" and commenced service at the ILRMS in December 2007.