Car Number 2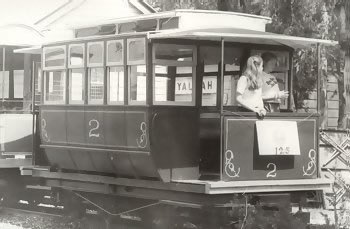 Status: Static Display Only
The former 1918 International Bus Body was believed to be used on a 1918 International chassis as a small bus.
The relic stood for many years on a farm at Douglas Park and was taken to a Goulburn Museum in 1972 and then transferred to ILRMS in 1977.
Restoration commenced in 1981 and Number 2 Car was put into service at Albion park.
Number 2 was taken out of service due to suspension issues and is situated in the Locomotive shed as  display item and is a  future restoration project.