News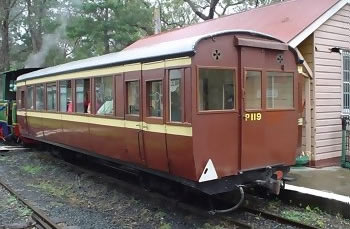 Passenger Car P119 out of service.
January 30, 2021
Passenger Car P119 the former Queensland Car has been taken out of service as of Jan 30th for maintenance purposes.
We apologize for Passenger Car 119 being taken out of service as it is the larger car and can accommodate wheel chair passengers.
Please note that a wheel chair can be lifted into our other cars being Car 95 an Car 430 pending on the situation at the time.
Again we apologize for the inconvenience caused.