News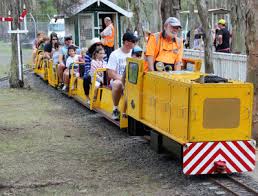 School Holiday Train Rides
September 10, 2019
Kids.. The School Holidays are around the corner so have some school holiday fun and bring the family for a train ride.
Our School dates are Tuesday October 1st..Thursday October 3rd..Saturday October 5th..Tuesday October 8th..Thursday October 10th from 10am to 2pm
Train Ride Fees are Adult $10 per ride. Children/Concession $5 per ride.
Great Family Fun.